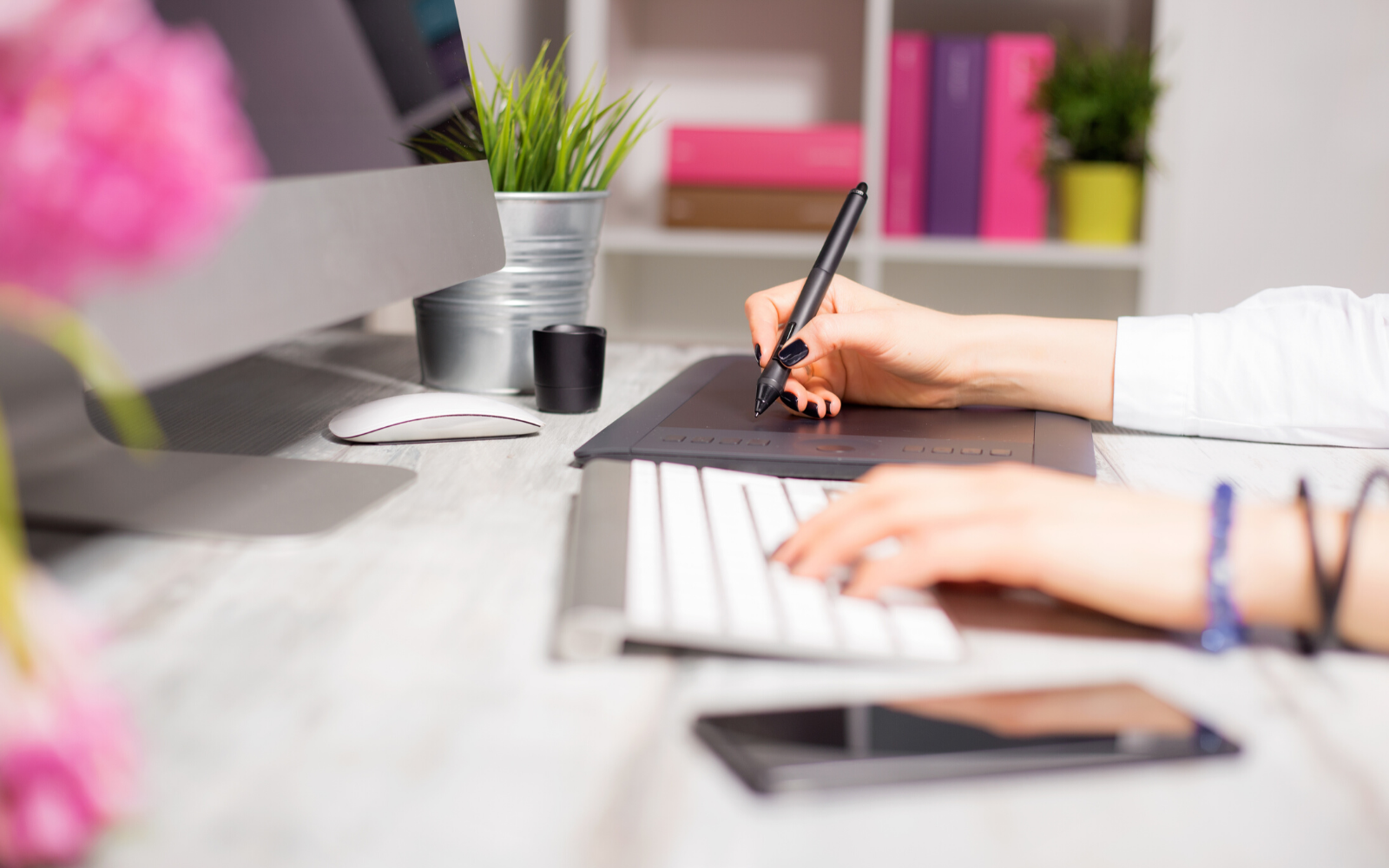 DESIGN IS NOT A ONE-NIGHT STAND JOB.
Great designs require sweat, blood and tears. And a whole lot of craft and skill. We believe designs can end up on Photoshop but they should never begin there in the first place. So, what sets the ball rolling for a great design? Hours of brainstorming, collaboration and research into various branding elements.
AND WHAT BRANDING ELEMENTS ARE WE TALKING ABOUT?
Logo
The face, flavour and personality of your brand. That's what a logo is all about. It's what separates you and your competition. Pizza Hut and Dominos. Pepsi and Coke. Get the gist? It's the first impression that makes a lasting impression.
Font
How would you like your font? Bold, italic, medium or thin. Using the wrong font or typeface can be like a self goal. The typeface dictates the character, charm and charisma of your brand. Why ruin it with fonts like Times New Roman and Comic Sans?
Colour Palette
What's the most common thing you see on Valentine's Day apart from the heart sign? The colour red. Yes, it denotes passion. Every colour sets the mood of the brand. Blue exudes trust. No wonder 1/3rd of all fortune 500 companies have the colour blue. Black stands for sophistication.
Think about the personality of your brand before choosing a colour.
Pattern and Structure
Just the Apple symbol is enough to recognize the product. When you see the 4 rings on a car, you know it's an Audi. The two interlocking Cs on a shopping bag is enough to spell out that we are talking about Chanel. Patterns are underrated yet a very effective design tool to reinforce the brand image.
Photography
Remember the Marlboro Man? If you don't Google it right now. And you'll know why photography and imagery style is one of the defining factors of your brand's ecosystem and touch points. It includes the setting, mood, composition, brand colours and the target audience. Picture-perfect imagery needs perfection.
Layout
The layout is like an opera performance. Why? Because, it is here that your brand ecosystem is on stage with various design elements playing in sync with an engaging storyline. Whether it's the imagery, fonts, patterns, colour palette or logo, all have to play their part to create a memorable show.
CONSISTENCY is the name of the game
A brand has to follow the design guidelines religiously for brand recall and consistency. You cannot change your colours and other elements as per your whims and fancies. Once you have set the guidelines, there is no going back to tweak them. Pepsi can't be red and coke can't be blue tomorrow. The design elements have made what the brand is today.