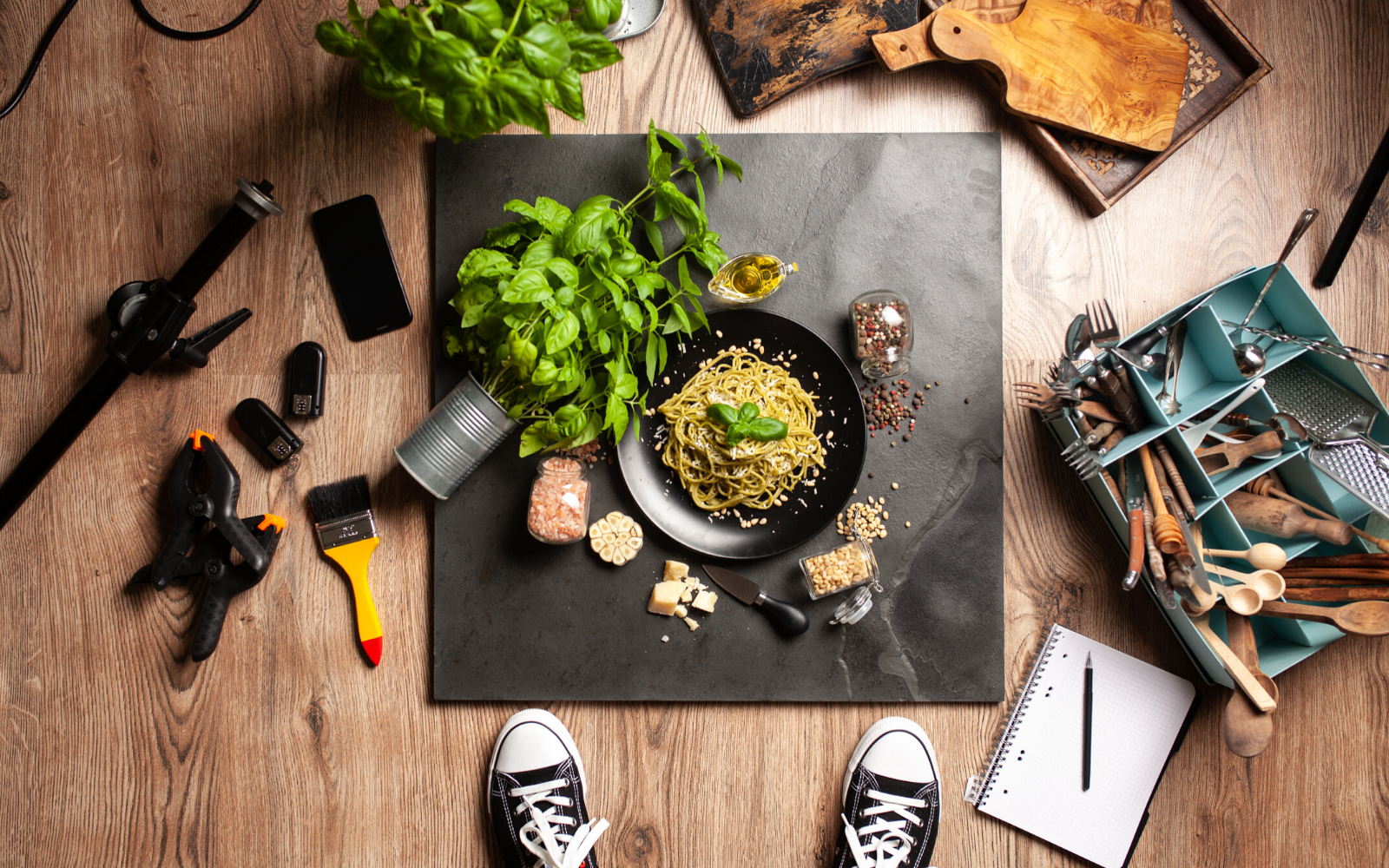 TIME TO SEE THE BIG PICTURE
What's the first thing that comes in your mind when someone says brand?
Logo, colours, tagline, name or a facebook post? Sadly, nobody notices the role of photography in your brand.
WHAT'S PHOTOGRAPHY GOT TO DO WITH IT?
Branding is not about selling a product, it's about selling an experience. And what's an experience without photography? After all, every experience has an emotion, feeling and mood, which needs to be captured. Photography branding is about defining the emotions that your brand wants to convey to your target audience.
GET THE PICTURE?
Let's take an example. AirBnB and booking.com both are offering vacation rentals, homes and experiences but their photography styling are worlds apart. While booking.com is all about showcasing destinations, rooms or spaces, AirBnB uses warm, candid and beautiful locations to attract users. Likewise a brand like National Geographic has always kept photography as the core of their offering. They create epic and expansive imagery of nature to woo their audiences. And they are doing that every single day on every single platform with great consistency and effectiveness.
SO WHAT GOES INTO PHOTOGRAPHY …
Setting the mood
What do you do when you have a date? You pick the right apparel, music, restaurant and ambience to enjoy quality time with your special one. Likewise, you need to set a mood board for your brand. This can be a bunch of indicative pictures, which reflect the state of mind of your brand. The signals your brand wants to convey.
Create a style guide
Just like a guide or roadmap helps you navigate, a style guide helps you to create a checklist of where your brand is and where it wants to go in terms of imagery. It clearly defines the dos and don'ts, the pros and cons of each image.
Tell a story
A brand without a story is like Christmas without Santa Claus. That's why photographs are the best mediums to convey your brand story. The more unique the story, the better the chances of a brand recall and loyalty.
Click your way to glory
It's easier said than done. That's because every photo requires the right composition, lighting, contrast and colours. All these will be intrinsic for every post on social media or for any other marketing collateral.
Put them out consistently
Successful brands have always asserted a consistent brand imagery for a number of years. They are not just a physical brand anymore but rather true-to-life, which bring out a certain emotion or mood with the mere mention of their name.
WE KNOW WHAT CLICKS FOR YOUR BRAND
At Punk Lemon, our team in Mumbai and Goa, we know exactly how to frame your brand photography, strategy and storytelling. Want a snapshot of our portfolio? Look what we have done for our clients in the past.